ECIT Annual Conference 2022
PUT EUROPEAN CITIZENSHIP ON THE EU AGENDA TO DEEPEN AND EXPAND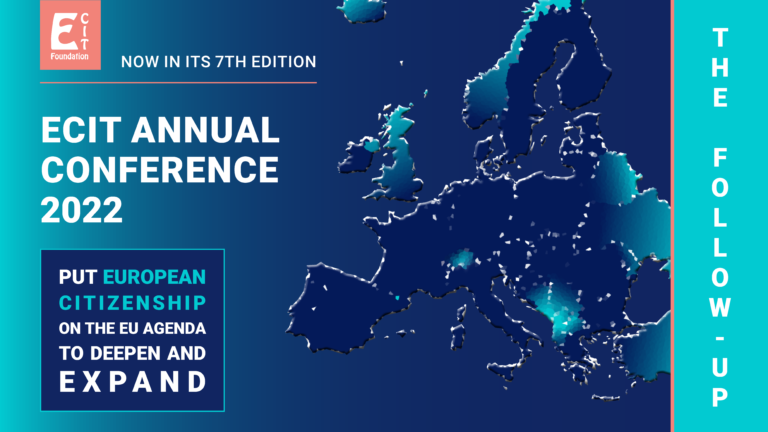 Thank you to all the participants who joined us in person and online, and made this year's edition of the ECIT Annual Conference a big success!
The 7th Edition of the ECIT Annual Conference considered how European Citizenship can be strengthened and become more inclusive and outward-looking, if it is to be relevant and part of the architecture of the New Europe. This means adapting this first transnational citizenship of the modern era to the twin challenge facing the EU: how to strengthen democratic decision-making internally, whilst enlarging the EU to include new Member States from the wider Europe beyond its borders. The citizen dimension has been absent from the debate about how to secure a wider political union beyond the borders of the EU; it is therefore fundamental to remedy this, after the clear support European citizens have shown towards Ukraine.
Photos credit: JohnRMoore
Last updated:
28 . 11 . 22
What are the top ten challenges to exercising our European freedom of movement?

We want to find out which barriers to the exercise of European rights you see as most significant  after settling in a new country. Your answers will help us develop our Statute on European Citizenship and our MobileCIT project. We thank you in advance for your insights.